Canvas Original - "Grief is a Portal: The Way Out is Through"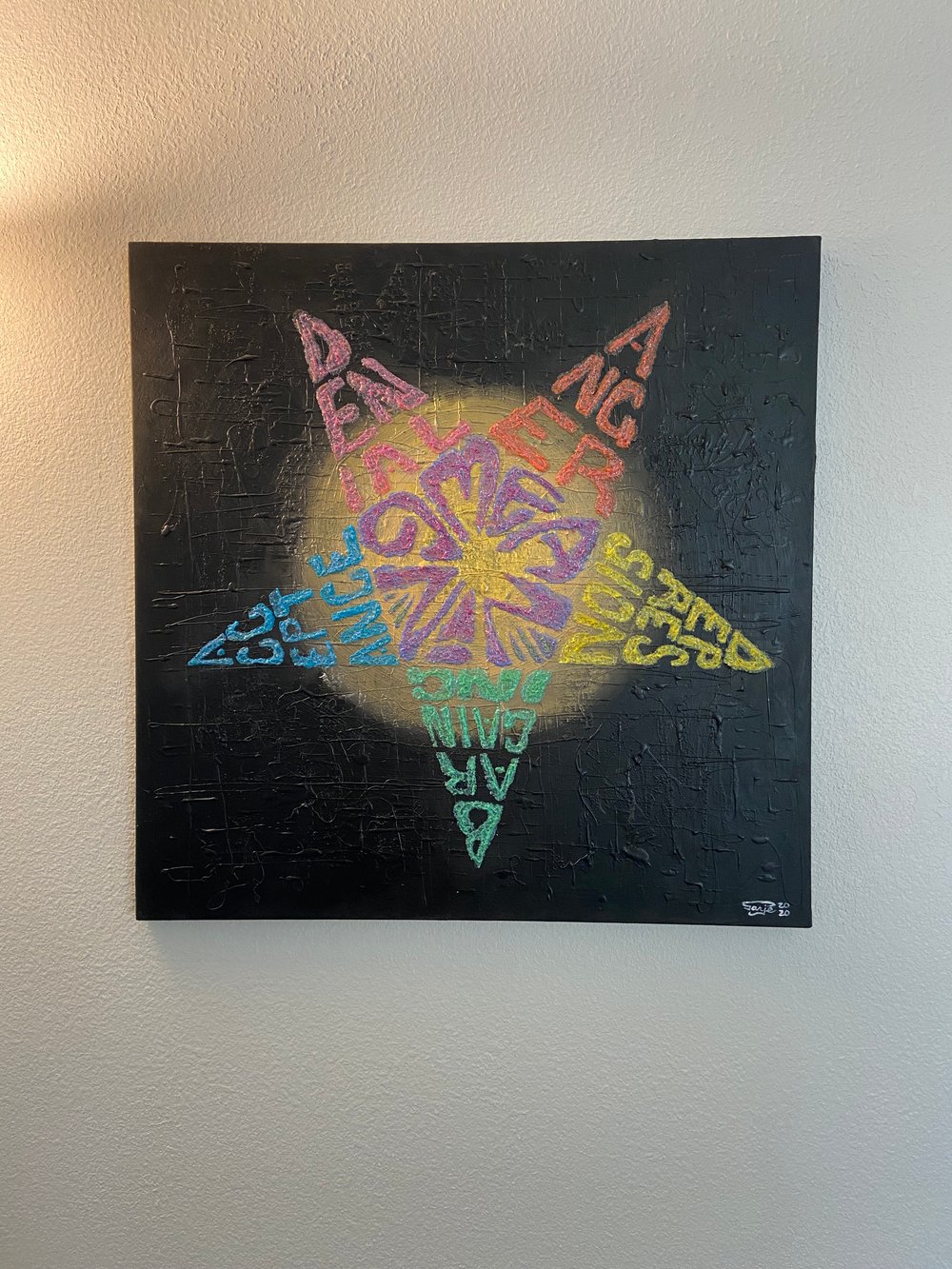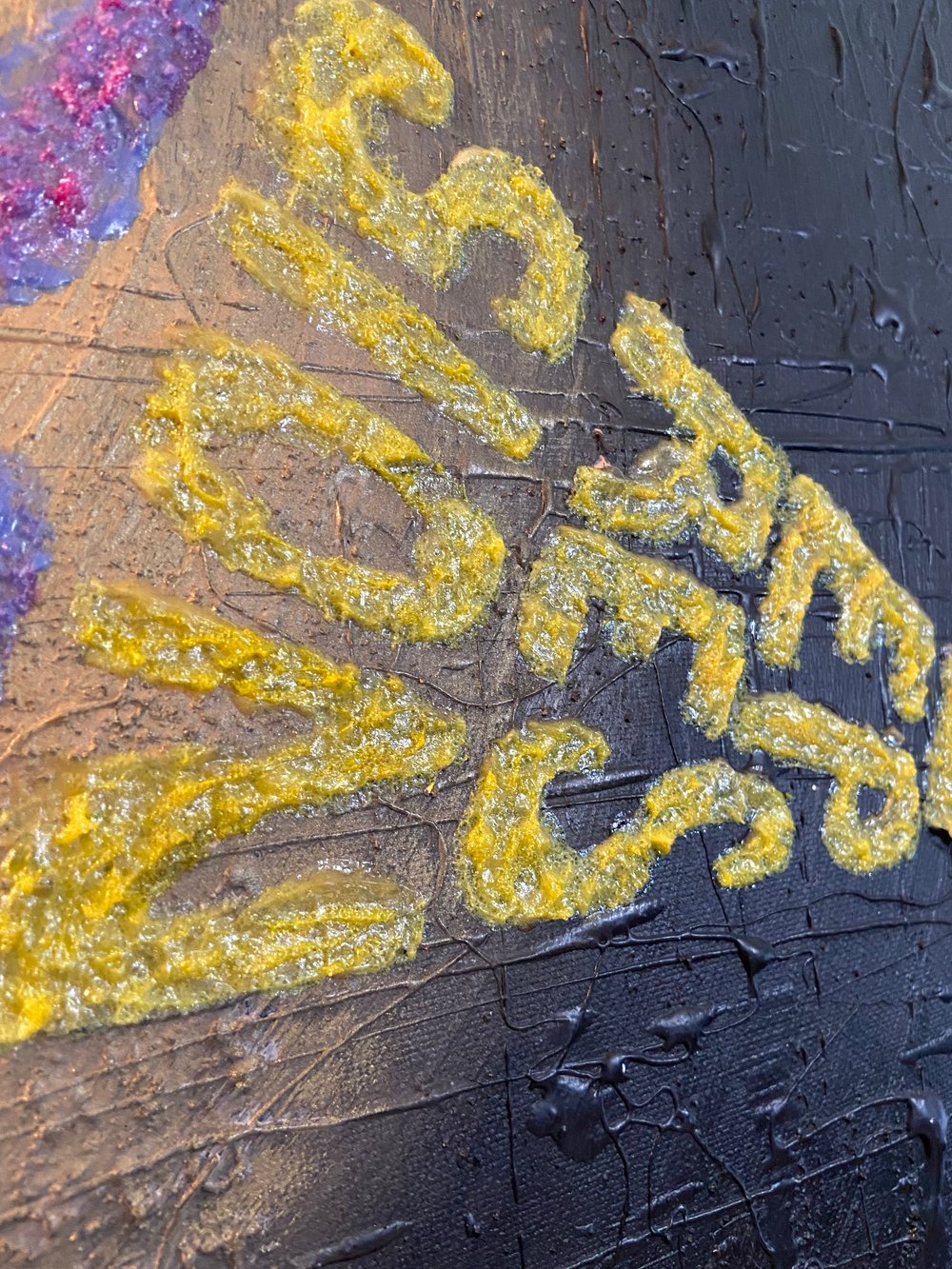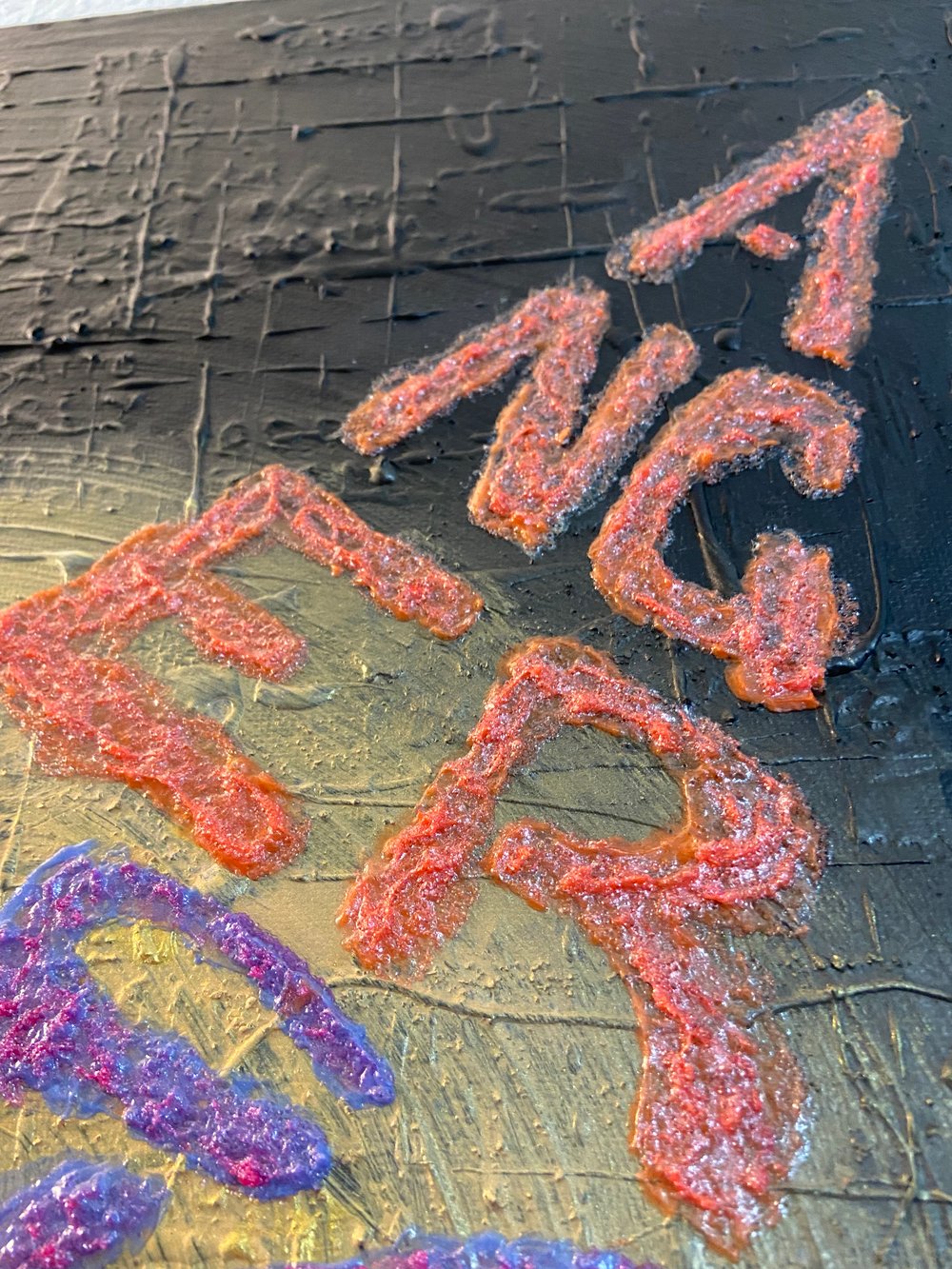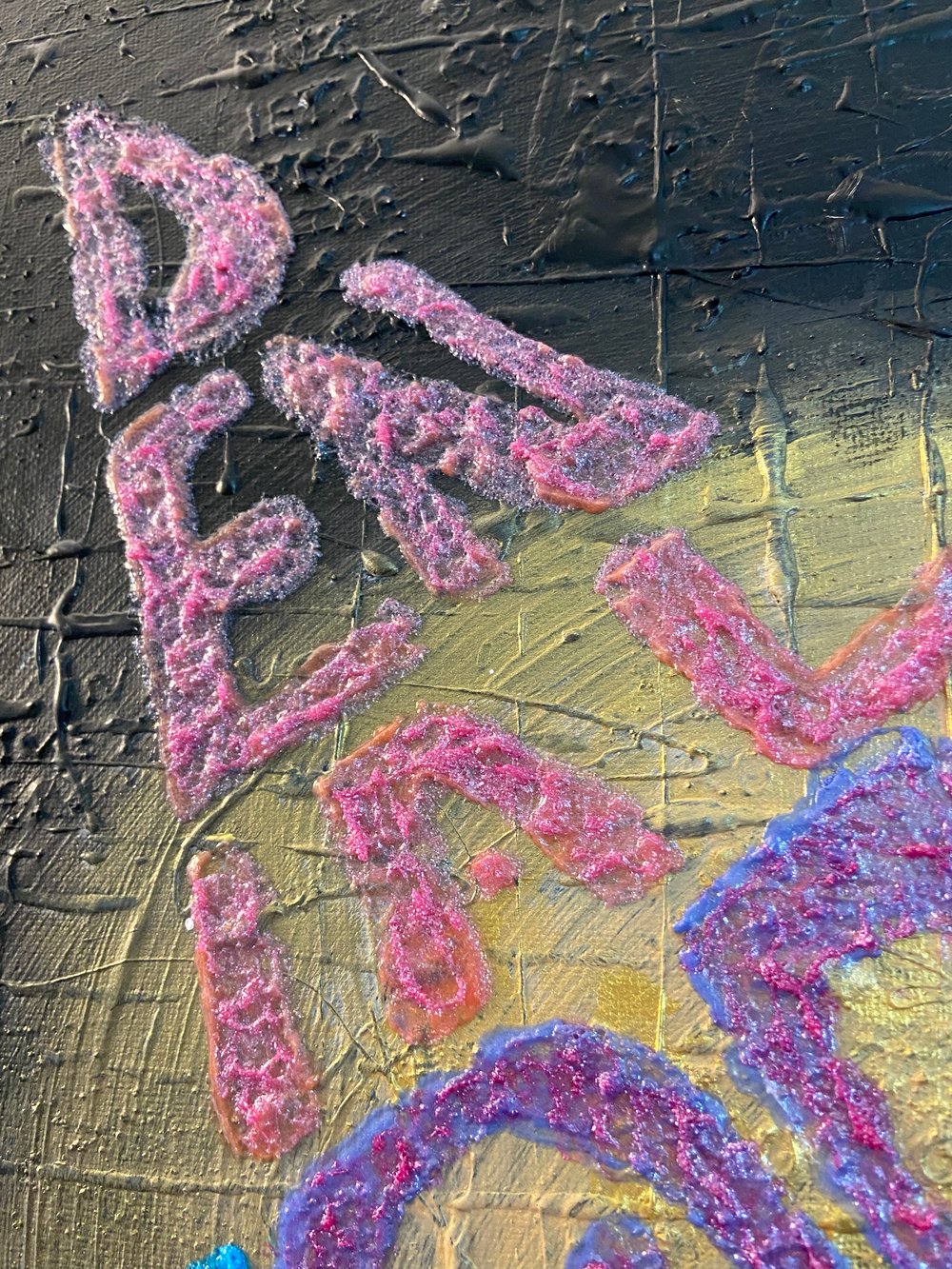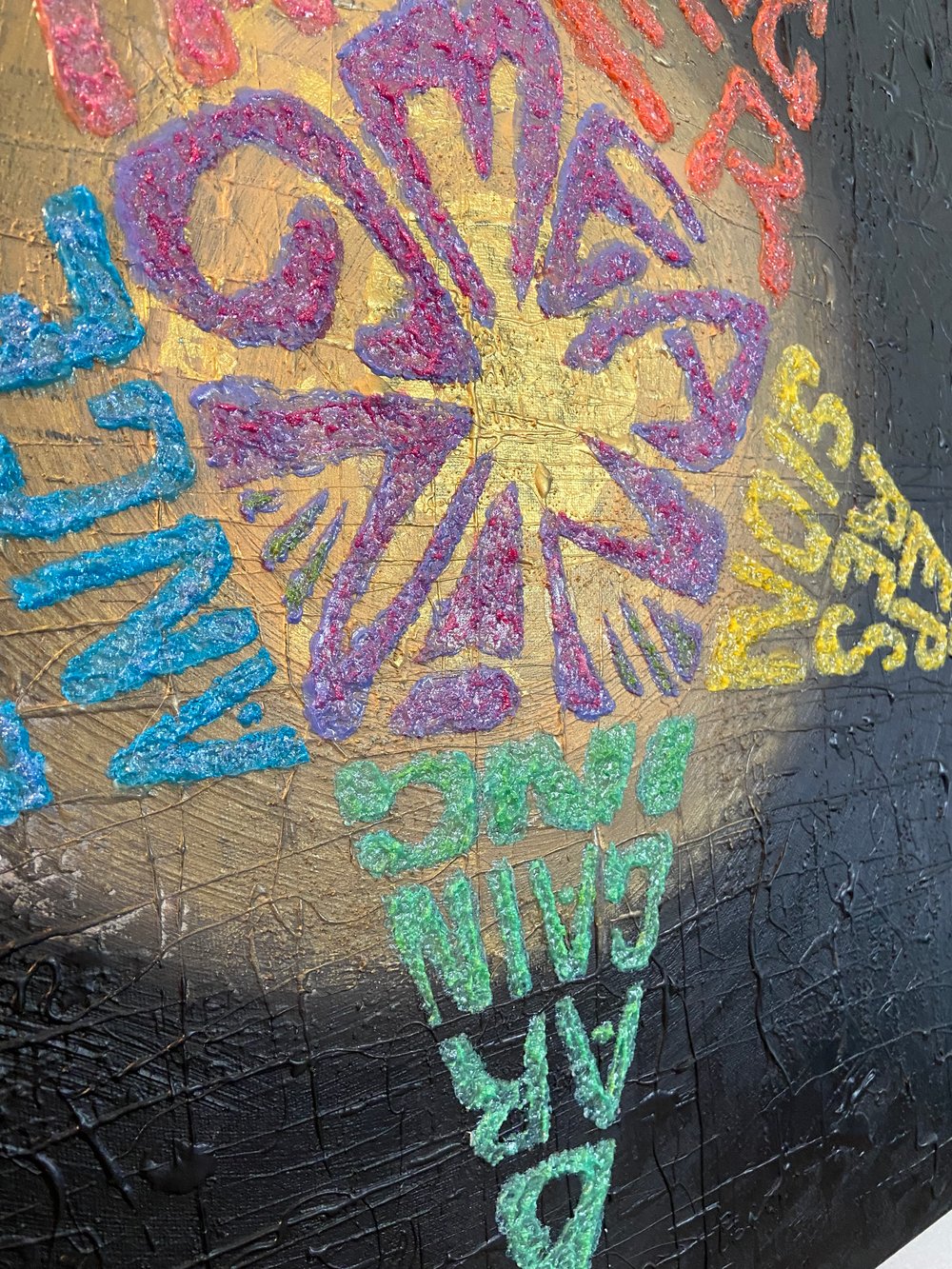 I painted this in 2020 - yep, *that* 2020!
The concept came to me early in the pandemic, as I came to understand that we were potentially embarking on a new experience of mass grief, here on Earth. A star, each point representing the five classic stages of grief, and in the center - the newest addition: "Meaning."
Executing this painting required many painstaking hours working out angles, drawing and hand-cutting stencils, and mixing mediums to create the many textures within the piece. The golden "portal" at the center glows inside of and beyond the star.
There is no way around grief, but if we go through it, we will find ourselves transformed.
Glass bead medium and acrylic on stretched, unframed 24"x24"x.75" canvas.
If the original is too steep for your budget, consider purchasing a half-size (12"x12") giclée print for just $99!