::felt:: Chandelier Pin-Brooch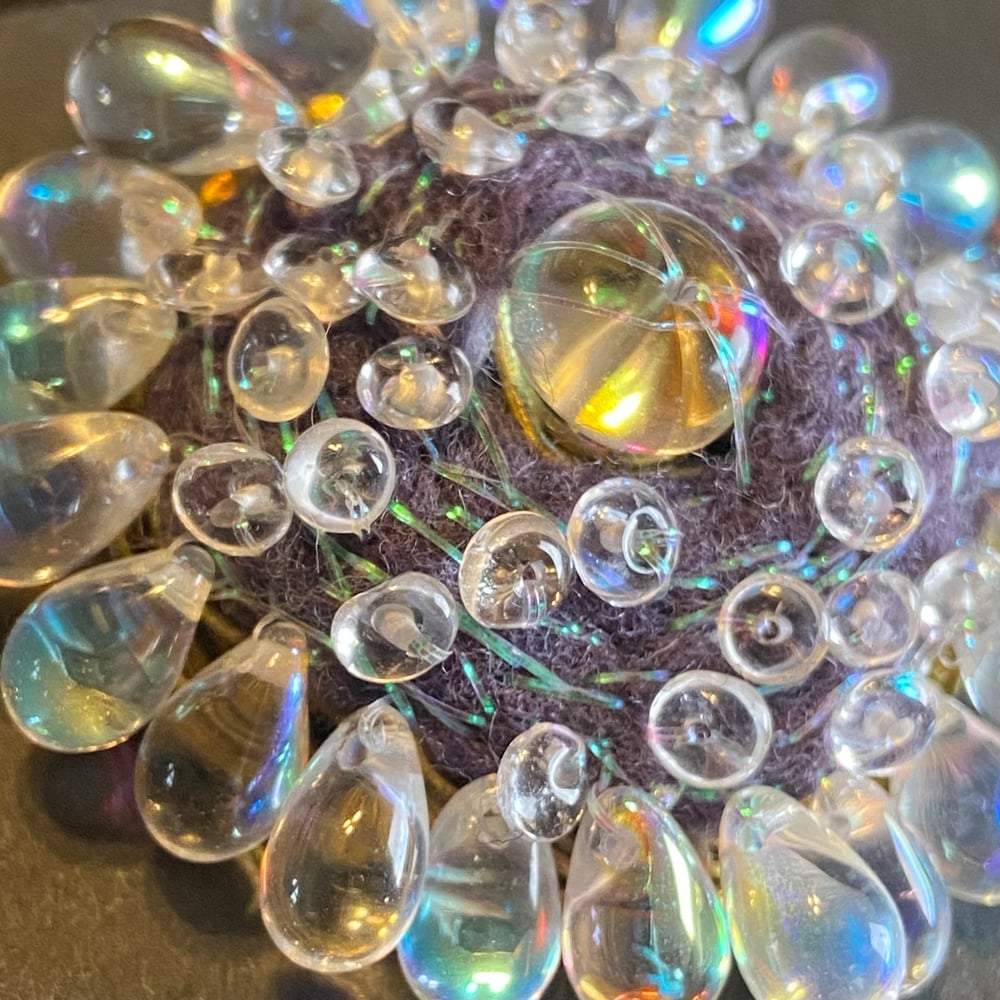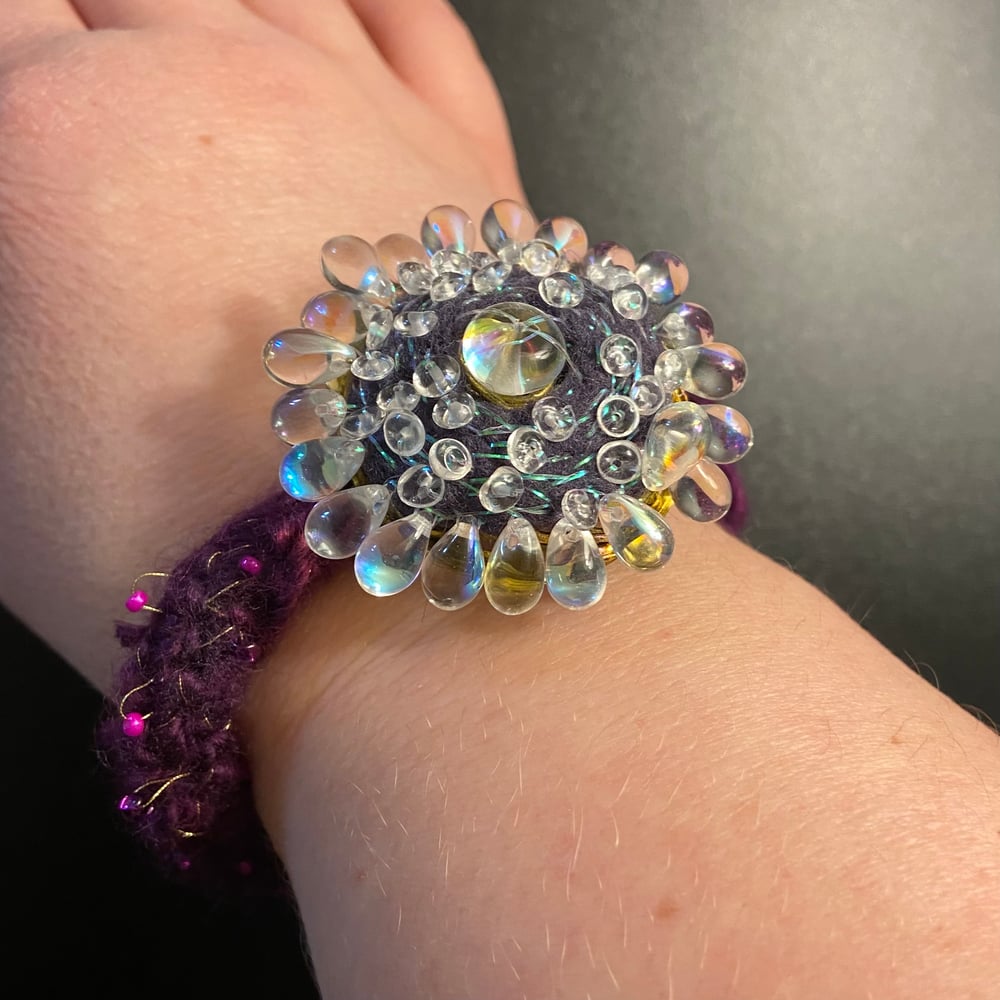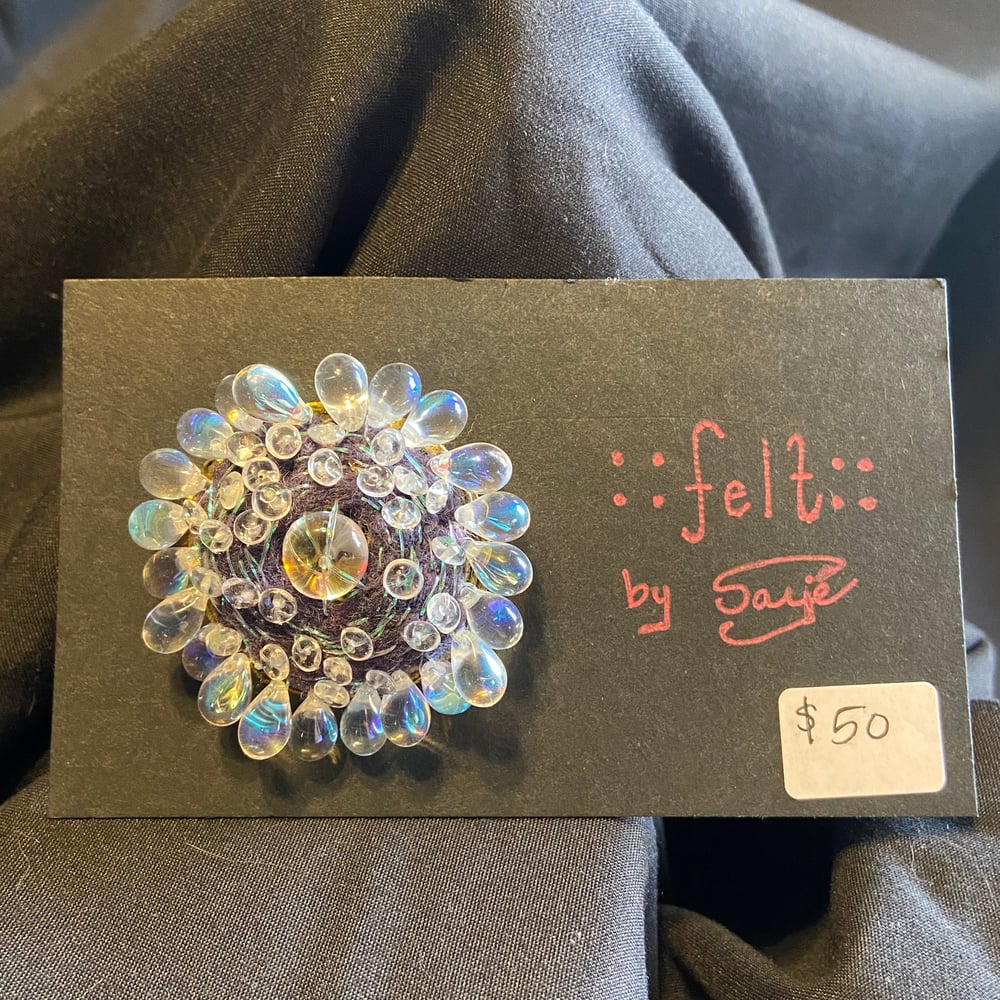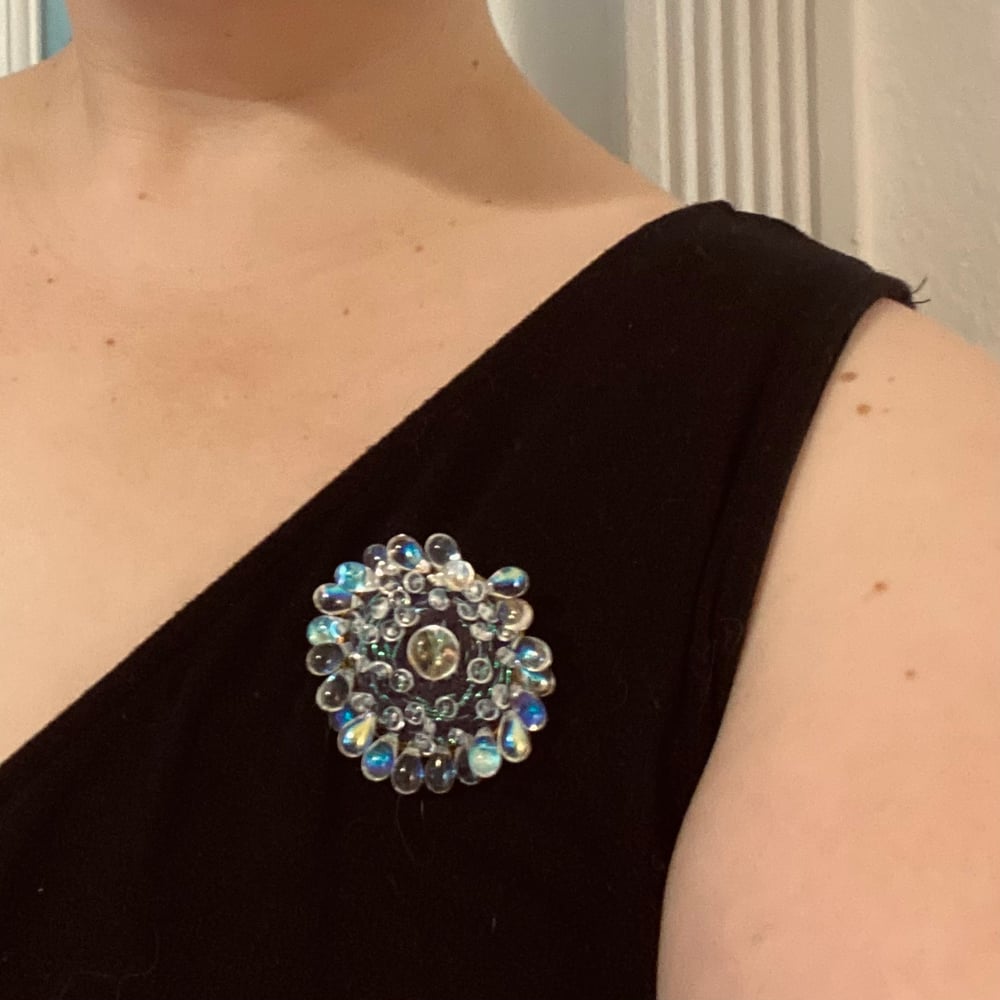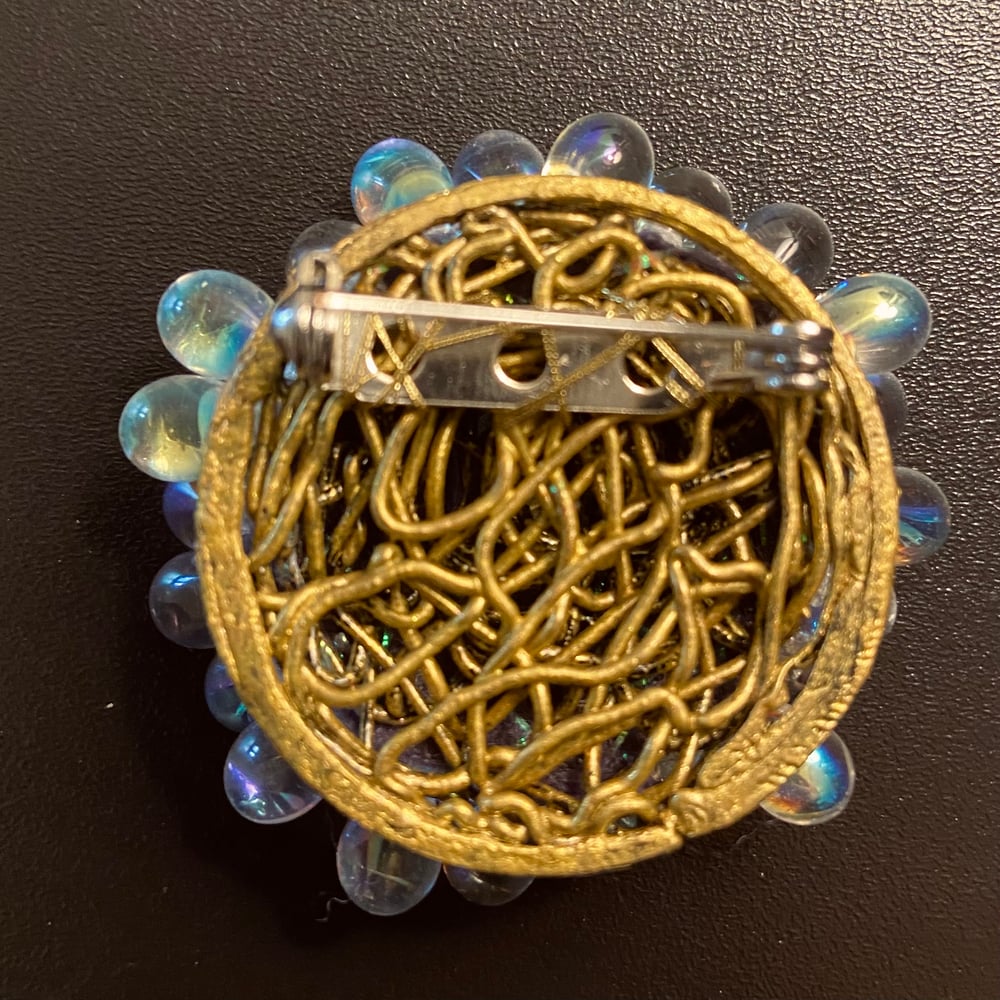 "I'm gonna fly like a bird through the night…"
You don't have to swing on any chandeliers, wearing this beautiful pin-brooch. Features black needle-felt, crystal gems, and holographic thread. Pictures include Chandelier pinned to the Perfectly Plum bracelet (sold separately).
Dimensions: approx. 2" diameter pin
=====
What is… ::felt:: ?
::felt:: is a one-of-a-kind modular jewelry line from artist Sarjé Haynes.
Each piece is made using traditional handcrafting techniques, including needle felting, crochet, embroidery, and beading. Brooches feature futuristic 3D-drawn pin backs!
::felt:: is 100% handmade. Each piece is completely unique, and will never be reproduced. Combine pieces to create your own signature looks!
=====
Shipping policy: $5.00 for all US deliveries. No additional charge when added to a painting/print/2nd jewelry order.
$10.00 (USD) for shipping to all other countries, or $5.00 additional when added to painting/print/2nd jewelry order.