MEGAminis: "Sweater Weather"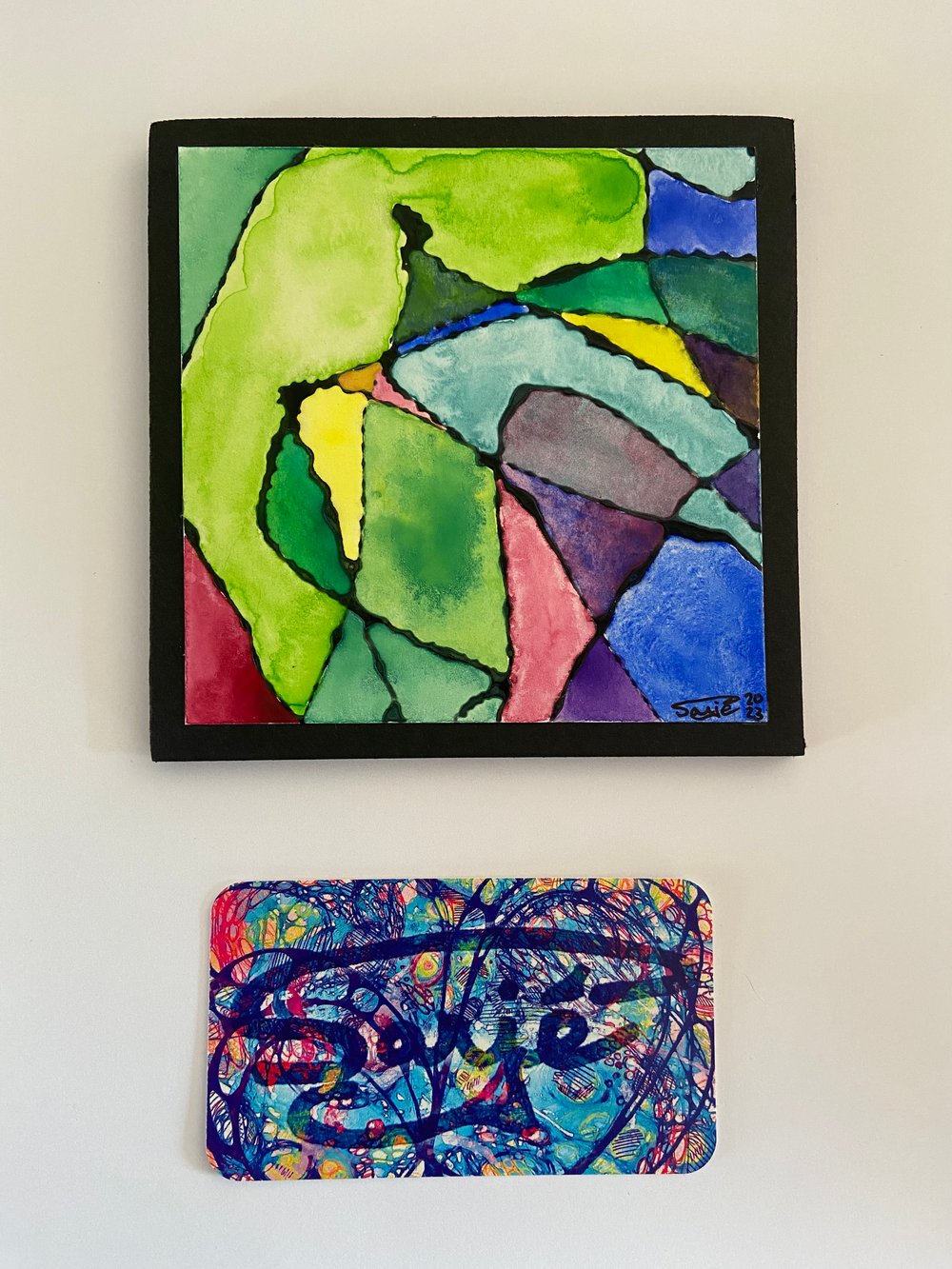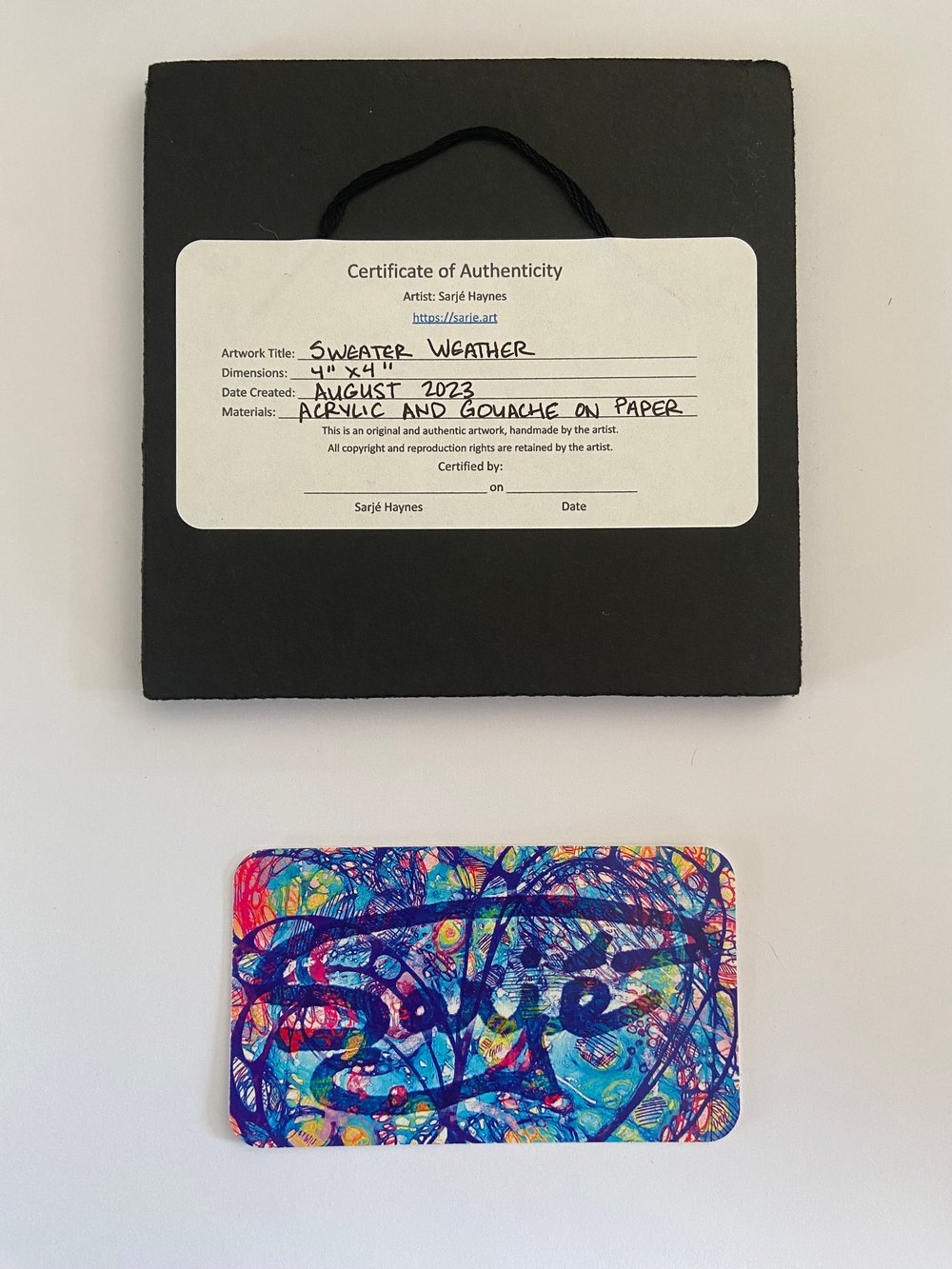 MEGAminis are signed 4" square original paintings, created with black acrylic and colorful gouache on paper.
MEGAminis are mounted on sturdy, lightweight foam core. Hanging cord and Certificate of Authenticity mounted to the back, signed at purchase.
_____
Special offer! Buy 2 MEGAminis for $55, or 4 for $100!
Use promo codes at checkout:
MEGAdisc2 for 2
MEGAdisc4 for 4